Our solutions are developed for health monitoring, diagnostics, and predictive maintenance of rotating machines and are a part of the Enertics Asset Health Monitoring and Management suite of applications.
The advanced eM Saver provides online monitoring, diagnostics, and predictive maintenance of rotating machines. It supports multiple communication options including wireless (WiFi, BT) and hardwired Ethernet option to suit every customer need.
Enertics eM Saver features a tri-axial (radial, axial & tangential) vibration sensor, high bandwidth ultrasound,magnetometer sensor, Drive end (DE) and non-DE bearings, and machine frame temperature sensors.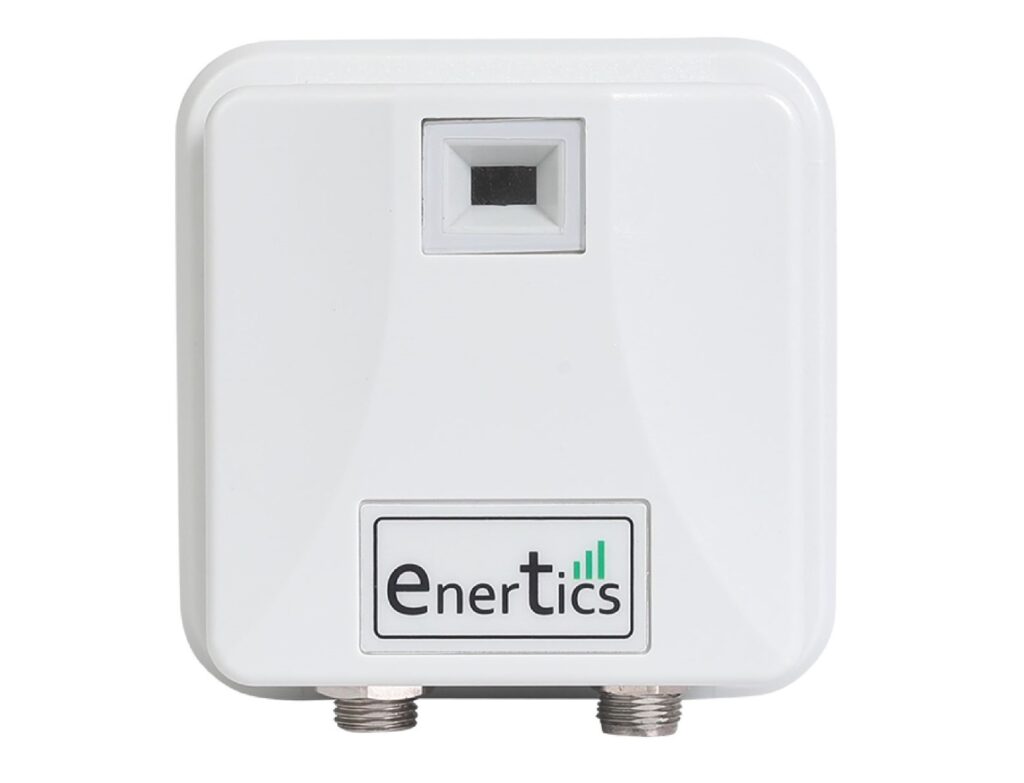 ADVANCED SENSING TECHNOLOGY
– Tri-axial (Radial, Axial & Tangential) Vibration Sensor
– High Bandwidth Ultrasound and Magnetometer Sensors
– Drive End (DE) And Non-DE Bearings and Machine Frame Temperature
DATA ACQUISTION SYSTEM
– Adjustable Data Acquisition Frequency (secs to hours) to suit every application
– Features Anomaly and Burst Modes to optimize Data Costs, while ensuring capture of potential issues
SECURE COMMUNICATION
– Secure wireless Wi-Fi or BLE BT based connectivity for Industrial Applications
– Optional Hardwired Ethernet or RS 485 Communication availability
– Advanced Role Based Access Control (RBAC) and SSL Security Implementation
EASE OF INSTALLATION
– 3 easy steps for Non-intrusive installation in minutes, using in-built Magnetic Mount or an Epoxy based Mounting Mechanism
DEVICE BASED ALERT SYSTEM
– Easy-to understand Online Dashboard UI
– Android and IOS mobile Application
– Mobile and Email based Alert System
– Bi-Color Device LEDs to provide Machine Health and Connectivity
For more information regarding eM Saver / eM Saver Plus, download the pdf below.