Our products are developed for health monitoring, diagnostics, and predictive maintenance of rotating machines and are a part of the Enertics
Asset Health Monitoring and Management suite of applications.
eM MonA (Monitoring Analytics)
The Enertics eM MonA software, which is one of the modules in the eM AISuite, gives customers an extensive capability to understand the complexity of sensor data and turn it into useful information.
The Enertics hardware platform is seamlessly integrated with eM MonA to analyse multi-sensor data and provide users with real-time health and operating status of equipment. The eM MonA also has a seamless OPC connectivity with the customer's SCADA/HMI to send alerts to older visualization systems.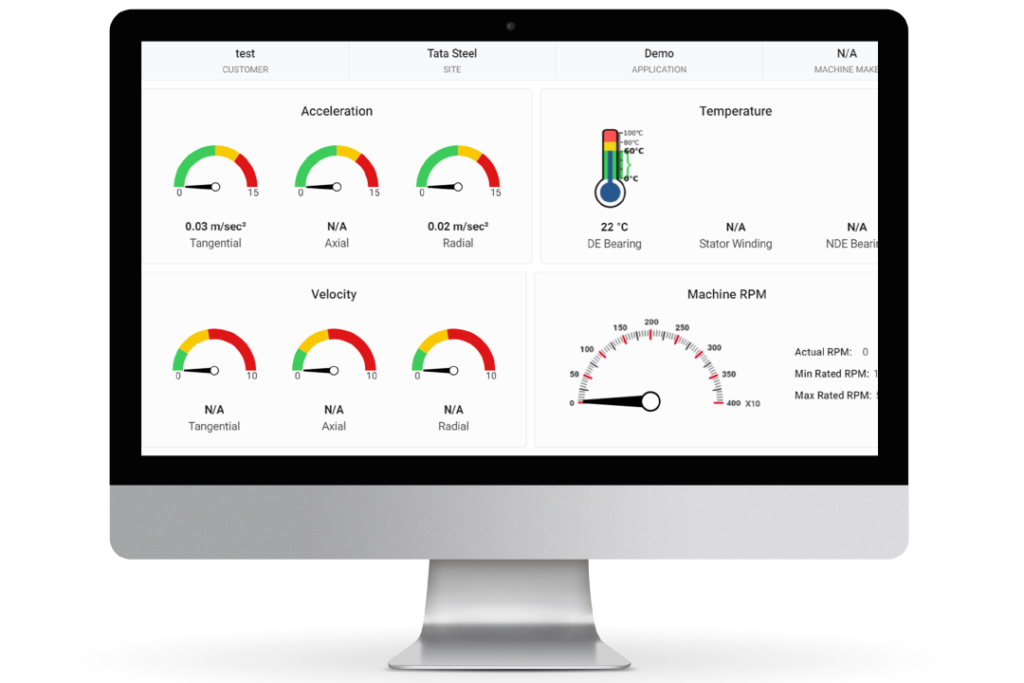 INNOVATIVE TECHNOLOGY AND DESIGN
– Advanced Machine Parameter Monitoring, Diagnostics and Alert System.
– Flexible Wireless and Wired options to provide a Secure Connectivity
– Advanced Sensor Data is automatically screened against 100+ Unique Diagnostic Rules which can identify a variety of Fault Conditions for a wide variety of Common Machine Types
SYNCHRONIZED DATA ACQUISITION
– Our Data Acquisition Devices remove the human requirement for collection by Leveraging Wireless Connectivity to send data to our Expert System.
– Our Wireless Devices use Artificial Intelligence based Logic to manage Frequency, Storage, and Notification of Data collected
– Features "Sensor to Cloud" Architecture providing easy access to the Health Diagnostics
SMART SENORS
– Wireless Sensing Capabilities by leveraging built-in and external smart IOT sensors to monitor a variety of Motor Health and Operations  Parameters.
– 4 Different Real-Time Sensing Technologies & 6 Discrete Sensors Accurately monitor the Health of Rotating Machines for Data Driven Maintenance and Life Cycle Decisions of Critical Assets.
For more information regarding eM MonA, download the pdf below.