Our products are developed for health monitoring, diagnostics, and predictive maintenance of rotating machines and are a part of the Enertics
Asset Health Monitoring and Management suite of applications.
eM DiA (Diagnostics Analytics)
eM DiA is an advanced online machine diagnostics module that provides users with comprehensive information.
Enertics eM DiA provides critical machine diagnostics data as well as real-time sensor data visibility to help customers identify specific machine health issues across a variety of machine types.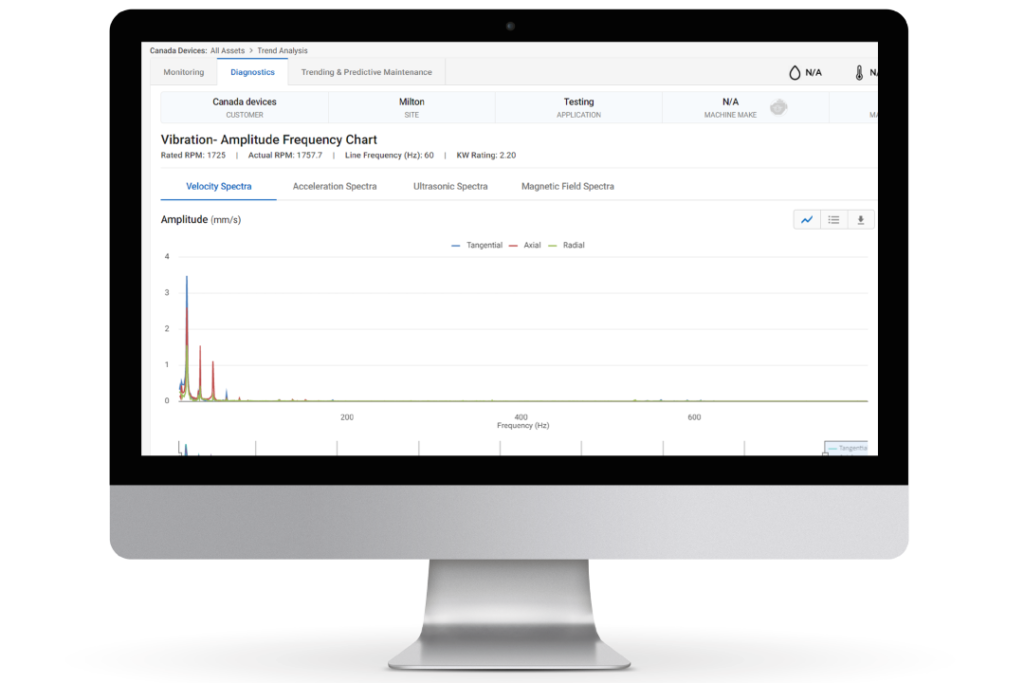 CUSTOMER CHALLENGES
– Valuable time spent Investigating and Troubleshooting a Machine Failure
– Conventional Planned Maintenance (PM) Systems do not provide to help the service maintenance teams
SOLUTION
– Need for an Automated Diagnostics Analysis Tool to provide useful insights to facilitate the maintenance and service staff
– A tool to help identify the Asset Concerns before they become major faults
– Faster Well-Designed Diagnostics System to help users identify and diagnose the potential problems in their critical equipment at significantly lesser cost
OUR CRITICAL CONTRIBUTION
– Provide an Automated Analysis of the Sensor Data to proactively identify the anomalies before they become major faults
– An easy-to understand Online Dashboard UI that is compatible with Android and IOS mobile applications
For more information regarding eM DiA, download the pdf below.